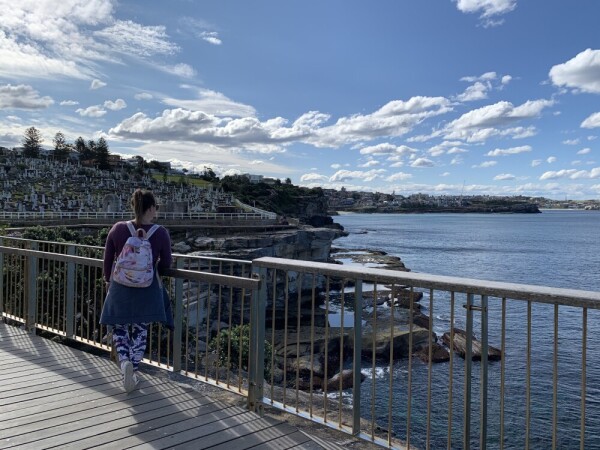 2020 has forced us all to spend more time at home, cancel our plans and take things as they come.
This is normally an environment that a travel addict and planner would struggle with but for our National Account Manager Samantha, it has allowed her to explore things close to home and most importantly be grateful.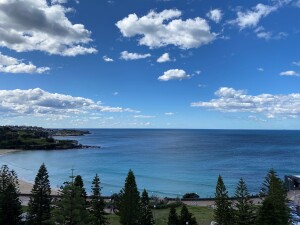 To have lived in Sydney your whole life and never taken in the amazing Coogee to Bondi coastal walk, it is now a place that will be added to the regular must do list.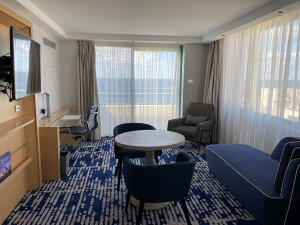 Having 2 young children, we got halfway through winter and decided we needed a child free weekend. We booked into stay at the recently refurbished Crowne Plaza Coogee Beach, and we are so grateful that we did.  The hotel has been given a facelift and it suits the amazing location that it is, across from the beach.  The hotel room was fresh with an elegant coastal vibe. We played it safe and ate at the hotel for our meals and we are so glad we did, the food options had something for everyone from casual to formal. We felt like we were on holidays, even if we were only 45 minutes from home.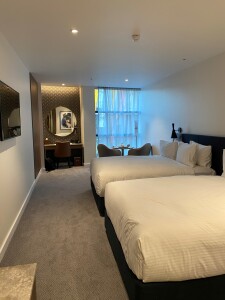 Adding on to our Crowne Plaza journey we started the October school holidays off by testing out the newly opened Crowne Plaza Darling Harbour. It was a strange feeling driving into the Sydney CBD after being away from it all during 2020. The hotel is a completely new build and in a great location in Darling Harbour. The rooms are spacious and some configurations have 2 double beds which is great for families. The rooftop pool was a great addition to relax or burn off some energy. It was great coming in to the city for a break rather than work, definitely matches the backward year that has been.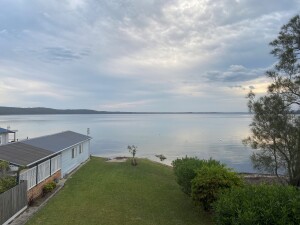 South Coast NSW is one of my most favourite holiday spots in Australia and is a natural beauty which is relatively untouched. We used our time during the October school holidays to escape to this little piece of paradise. When we stay down the South Coast we choose to stay in one of the many small waterfront towns. Our days are filled with swimming, exploring and just being outdoors. With 2 small children a quiet area is a must for us and that is why we love the South Coast, this was going really well until the Manly first grade NRL team decided to rent the house next door and have their end of season commiserations. Areas like the south coast need your support all year round not just during summer. This was a great excuse for us to eat out most nights and work out way through all the local restaurants in the nearby Huskinson. Our top tip is to get up early and take a morning walk along Hyams Beach or a late afternoon swim.