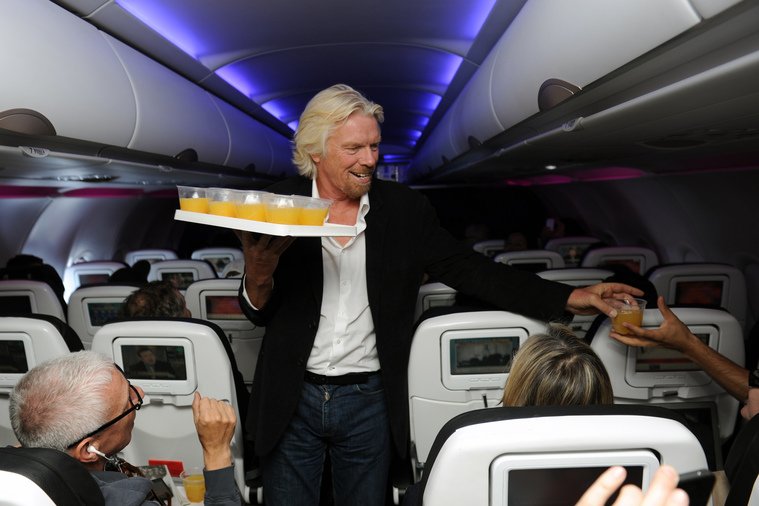 Sir Richard Branson shares the story of how a cancelled flight gave him the inspiration to found Virgin Airlines.
"I was trying to get to the British Virgin Islands to holiday with my then girlfriend, now wife, Joan, when my flight was cancelled. Desperate to meet Joan, I chartered a plane, borrowed a blackboard and wrote Virgin Airlines on the top of the blackboard, $39 one way to BVI."
"I rounded up all the passengers who had been bumped, and filled up my first plane. Annoyed by the experience, I later called Boeing to find out if they had any second-hand 747s for sale and the rest, as they say, is history!"
And the rest is history.
At Bay Travel, we want to start something up with you! We're giving all new accounts a gift of a $500 Virgin fund and 5 Virgin Pilot Gold Memberships*.
Use these gifts for staff travel, or even as staff incentives. Simply sign up by 15 June.
To find out more about the Bay Travel team, and how we can start something up, call us on 02 9751 0114.
*Conditions apply