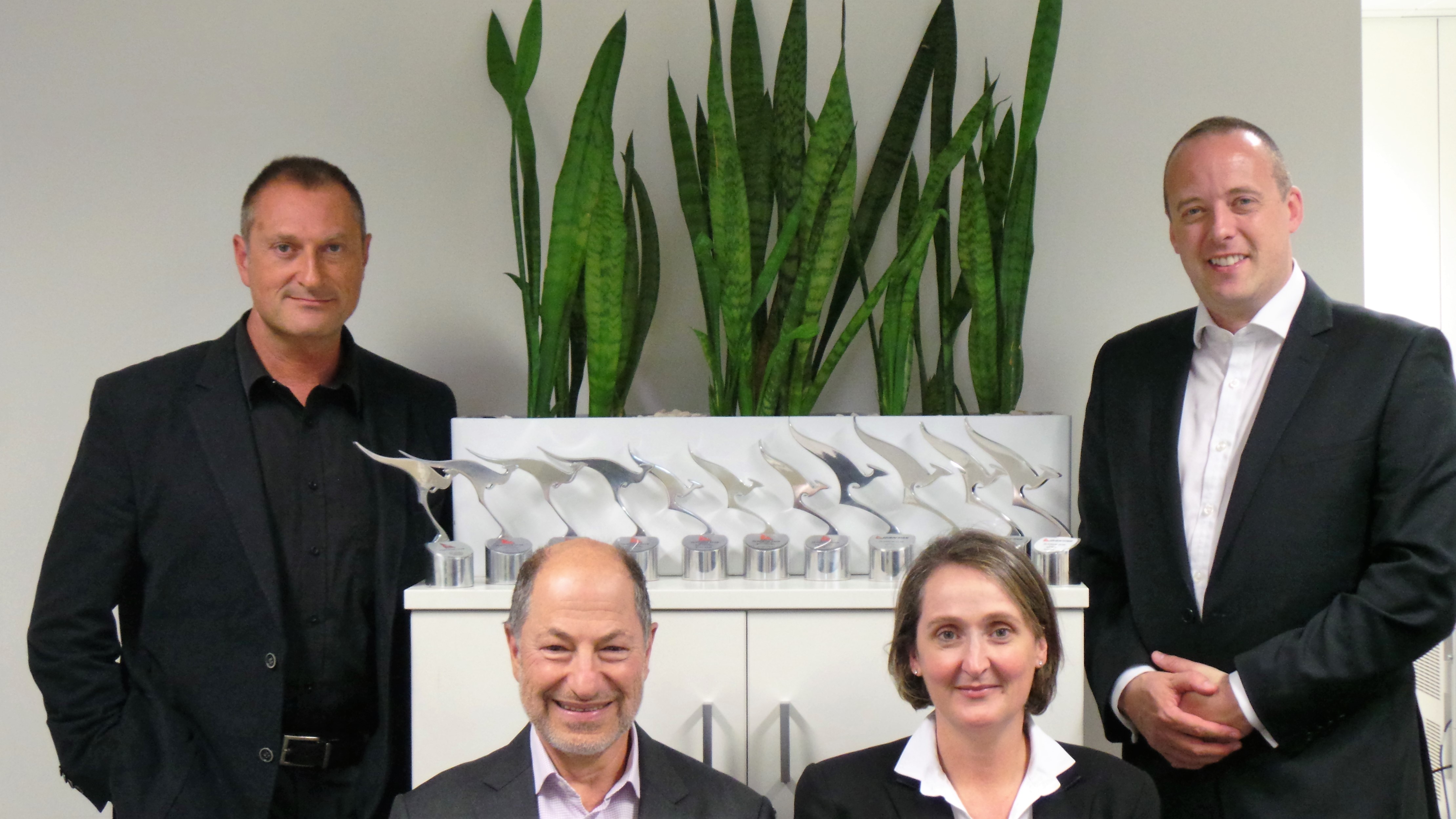 Another day of Birthday Celebrations for Bay Travel Group and Qantas today.
Qantas stopped by to help us celebrate and discuss how we can work better together to service our clients.
We are celebrating 12 years as a Qantas Platinum Agent (since its inception).
Being a platinum agent has brought so much value to our clients we really want to celebrate it.
We have a special treat for all new clients this April – click here for details.
Pictured: Qantas' Vanessa Hudson  (Executive Manager Customer and Commercial Relationships ) and Rob Harrison (Head of Agency Partnerships) with Bay Travel Group Directors Alan Wolf and Robert Semsarian.