Samantha our Account Manager together with Consultants Sharon and Vicki were lucky enough to take a sneak peek at the new Vibe Hotel North Sydney which opened last month.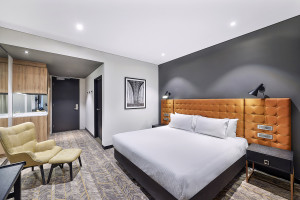 Samantha, Sharon and Vicki were lucky enough to be taken on a behind the scenes tour of the Newly built Vibe Hotel North Sydney.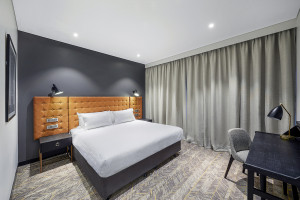 The new Vibe Hotel North Sydney is in prime position in the heart of North Sydney's bustling business precinct, with easy access to all its cafes and shops, and conveniently close to the train station. As part of the newly reimagined Northpoint, the hotel offers ample choices for dining and shopping, with a dedicated "eat street" and casual dining atrium. A rooftop pool offers sweeping views of city skylines.
We were all extremely impressed with the spacious and modern rooms, which includes amply natural daylight through the floor to ceiling windows.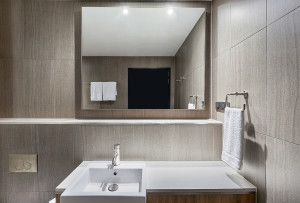 The consultants have also noticed from booking the property during the last month since opening that the rates are very competitive.
With the rooftop pool and the planned rooftop bar by the of the year, this hotel is also a great choice for the weekends with city hotels being booked out most weekends and pricing extremely high.
With exclusive access to this hotel contact our team now for reservations on 02 9751 0100