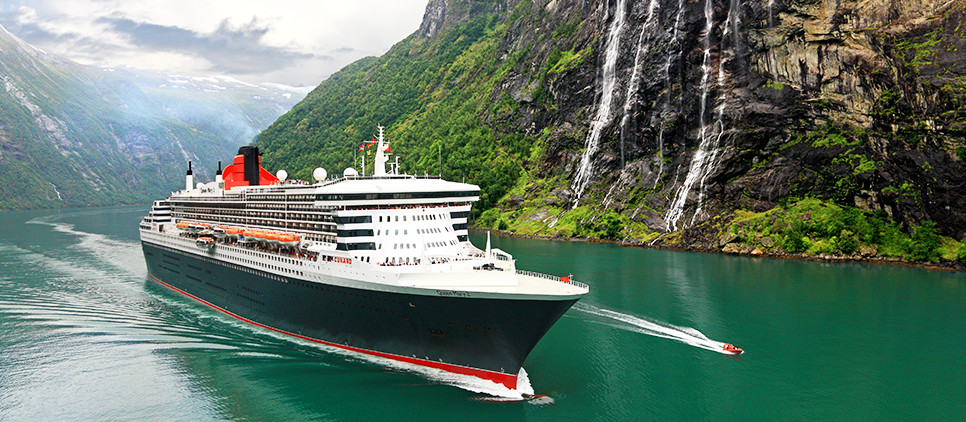 Recently I did a 7 day cruise of New Zealand on the Queen Mary 2, 3 words can describe it,
LUXURY LUXURY LUXURY
From the time you arrive at the dock and clear immigration and embark, there is no detail left to chance, organization at its best.
Plenty of staff to show you to your staterooms at which time your maid/butler takes over and informs you of all the amenities in your room.
Our junior suite was very spacious and more than adequate, huge walk in wardrobe, plenty of cupboards and draws. Bathroom had a full bath and great shower with good pressure, plenty of room for two.
Depending on your accommodation "status" there are various restaurants assigned to you. The food as good as any 5 star hotel and the silver service was impeccable. Amazing wine "book" at very reasonable prices for the "wine lovers" out there.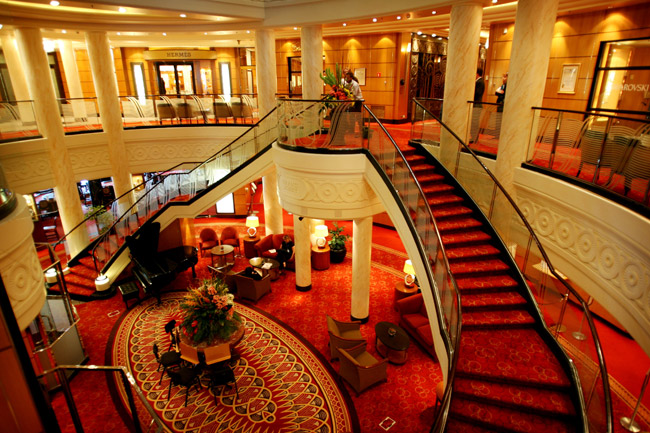 You could have your 3 meals a day in your assigned restaurant or wander the endless buffet tables or try the different food outlets 15 in all, e.g. pizza, sandwiches, Asian food etc etc that all passengers have access to. Your meals could be taken in your room at no extra cost if you preferred.
Wonderful afternoon teas, again in your own special lounge, very reminiscent of the Peninsula in Hong Kong or the Waldorf in New York, delightful white gloved gentlemen to serve you.
You do not have to share a table for meals if you would prefer not to, the Maître D was very obliging to all.
Entertainment, if you can think it up they had it, there was something to do every hour of the day if you wished or just sit in the amazing library and relax with a good book and take in the view. There is a Casino, Ballroom, Theatre should you like to be entertained.
Our junior suite had a wonderful balcony with the old "Titanic" style wooden lounges, beautiful luxurious towels to lay on to take get that tan, 5 swimming pools to choose from if you feel the need.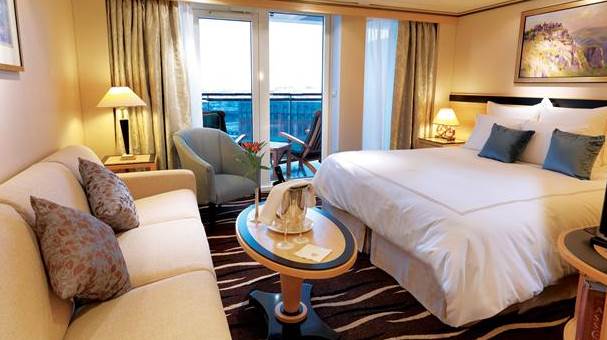 Oh and one good thing also, if you happen to decide to do the world trip, this takes about 5 months you can take your pet on board!!!….…yes they have kennels so don't forget those of us that don't go away for lengthy holidays because of the furry people we have left at home now you can take them with you. Restrictions apply but it is very easy.
So happy sailing to all that want to indulge she was certainly worth the experience.
P.S. didn't see an iceberg the whole trip!!!!!!!!!!!!!!!!
By Mary Jane Lewis