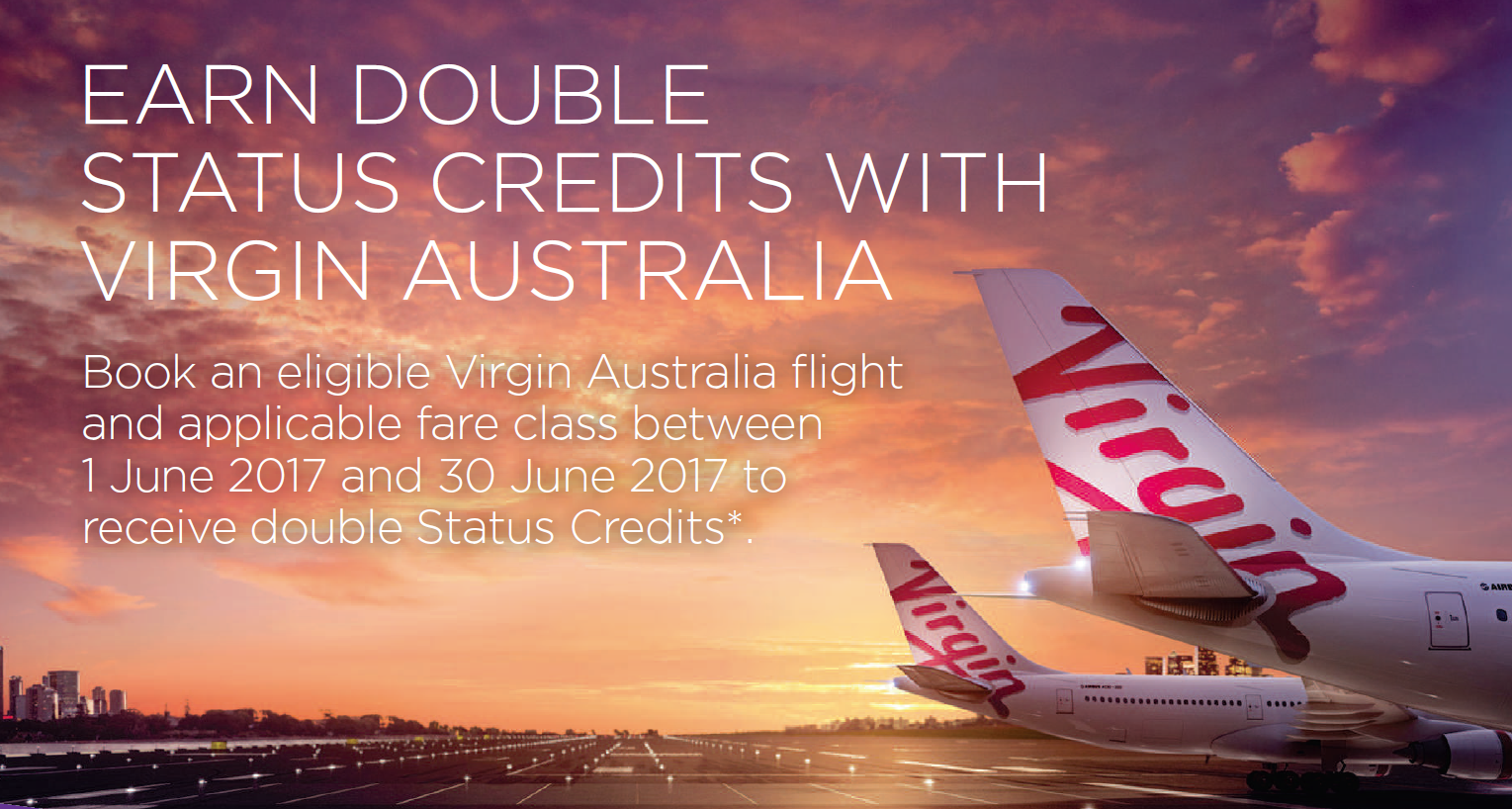 We are delighted to offer our Bay Travel corporate clients the opportunity to earn double Status Credits on Virgin Australia.
Status Credits are used to determine your Velocity Frequent Flyer membership level. The higher your membership level, the greater the benefits you will receive.
Simply complete the following steps
     1. Activate this offer by 16 June 2017 www.velocityfrequentflyer.com/doublestatus
     2. Book an eligible Virgin Australia flight and fare class between by 30 June 2017 with Bay Travel
     3. Travel between 1 June 2017 and 31 August 2017.
Conditions apply.  Contact us on 02 9751 0100 or baytravelteam@baytravelgroup.com.au for more information.