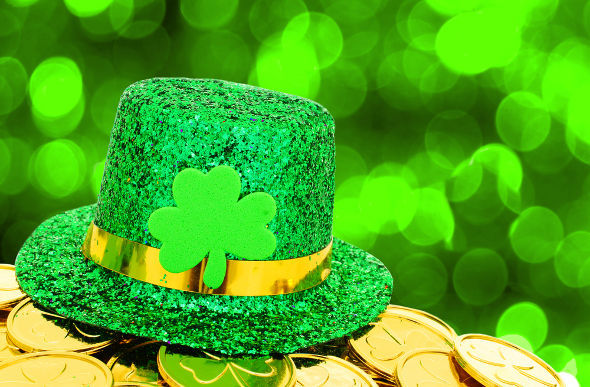 This is my 19th year celebrating St Patrick's Day in Australia…
So much has changed in the wonderful Emerald Isle since I have left – they were rich during the Celtic Tiger and poor during the Credit Crunch (GFC) but one thing that has never changed is the wonderful people, their sense of "craic" and self-depreciation. This year I am going back during the "summer" with my raincoat and umbrella ….and for the first time in many years I am going to play tourist in my own country and introduce my son to the delights of Ireland (now old enough to appreciate them). I have been watching over the past 5 weeks a wonderful series on SBS – Coasts of Ireland and realise there are so many places I have never heard of or been too….so we are going to follow some of the coastline and my highlights will be.
Cork – wonderful meals out with friends in Kinsale, kiss the Blarney Stone, Fota Park , sometime in West Cork – Gouganebarra, Glandore http://www.gouganebarra.com/
Kerry – travel around the Dingle Peninsula – maybe I too will get to spot the famous Fungi the Dolphin
Clare – moving up the coast to the Burren – wild and wonderful
Galway – trip to Connemara and the Gaeltacht (Irish Speaking) area – will I remember anything of my 14 years of Irish lessons , will anyone there understand my "cupla focail as gaeilge.
We will head across country this time towards Dublin, this year is the Centenary of the 1916 Easter Rising and there will be lots to things happening to commemorate this – we will do the usual "Red Bus' tour and take in the highlights – Visit Dublin Castle, Trinity Castle and of course a visit to Dublin would not be complete without the tour of the Guinness Brewery and a little sampling!
As I travel around some of my evenings will be spent in small local pubs – the best place to meet the "locals" and enjoying the wonderful music and culture my homeland (heartland) has to offer.
by Ciara Fitzgerald